Published by: LeeAndro on 17-09-2021, 18:30 |
0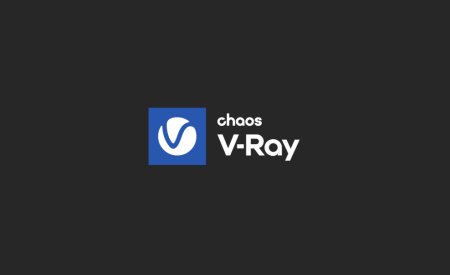 x64 | File Size: 808 MB
V-Ray for Revit lets you render professional, high resolution images with realistic lights, materials, and cameras.
V-Ray was made for designers. It's fast to set up, with no complicated settings and no training required. V-Ray for Revit is built to handle your largest building models and works in Revit with no import or export needed. Render quick and make design decisions faster. Of the top100 architecture firms in the world 92 render with V-Ray every day.
With V-Ray Next for Revit, you can generate incredible renders of your Revit models from your earliest concepts to the final marketing materials with the highest level of realism.
Analyze a design according to its actual lighting and the true reflections and refractions of its materials.
All decisions live in the Revit project without altering the BIM database. All workflows are done within Revit - there's no import/export.
Leverage the V-Ray work done in other 3D tools like 3ds Max, Rhino or SketchUp for render-ready assets and reusable materials.
Easily place custom 3D entourage in Revit without polluting your BIM database or impacting Revit's performance.
Quickly make traditional, monochromatic studies with convenient material overrides.
Speed up workflow with multiple processors (CPU and/or GPU), harness networked machines with Swarm or use Chaos Cloud on demand.
The intuitive Asset Editor manages your materials in one place and features new, advanced materials. Add variety to scene entourage, such as plants and trees, by randomizing proxy objects. Plus, the new and powerful asset-management features will help streamline your workflow.
V-Ray Next naturally extends and complements your Revit workflow without altering the BIM database. With support for Decals you can add images to paintings, signs, screens and more. The new V-Ray Toolbar and improved V-Ray management settings will also speed up workflow. Learn more.
Lighting your interior scenes is even faster with the new Adaptive Dome Light. Accurate Lighting Analysis makes it easy to visualize real-world illumination values in any scene. Plus, benefit from improved background image settings and all-new Auto Exposure and White Balance settings.
Render 2x faster thanks to V-Ray Next's speed and performance optimizations. Plus, enjoy quicker-than-ever renders with additional GPU-ready features. Use the new NVIDIA AI Denoiser to instantly remove noise while rendering and make close to real- iterations.
V-Ray comes with two powerful rendering ees. You can choose between super-fast GPU and CPU or Hybrid rendering to best suit your project needs and requirements.
Render interactively while you design. Fine-tune lights, materials and cameras and see the results right away.
A new NVIDIA AI Denoiser uses artificial intelligence to remove noise in an instant. And the V-Ray Denoiser supports denoising individual render channels to simplify compositing.
Choose from many unique beauty, utility and matte passes to give you more control over your rendered images in compositing.
Automatically analyzes your scene to optimize rendering so you get the best quality in less .
Rendering on the Cloud is just one click away.
Powerful and scalable distributed rendering system that's simple and fast. Get an extra speed boost with V-Ray Render nodes.
Easy to share render settings across teams and projects.
V-Ray naturally fits into Revit's UI and complements your Revit workflow without altering your BIM database.
Create, edit, save and manage your V-Ray materials all in one place with the new Asset Editor. Various advanced materials give designers even more control to fine-tune their designs.
Take your Revit renders to the next level. With the Appearance Manager, you can set basic Revit assets to automatically switch to more realistic V-Ray assets at render .
Track history of your rendered images, fine-tune their color parameters and save them directly to your Revit project.
Simulate any type of natural, artificial, or image-based lighting.V-Ray automatically converts all Revit lights to V-Ray ones and further extends Revit's lighting capabilities.
This lighting algorithm dramatically speeds up rendering in scenes containing many lights.
Render image-based lighting much faster with the new Adaptive Dome Light. It's exceptionally quick for interiors and substantially speeds up your rendering.
Easily visualize real-world illumination values (lux) with the new Lighting Analysis render element.
Simulate photographic cameras from Revit's native camera views.
It's as simple as point and shoot. The V-Ray Physical Camera can now set the correct camera exposure and white balance automatically.
Add that extra touch of photorealism with real-world camera lens effects such as bloom and glare.
Experience your designs at 1:1 scale. Create content for popular VR headsets with 6x1 cubic and spherical stereo camera types.
Emphasize a particular part of your rendered model with advanced camera effects like DOF and vignetting.
OS:Windows 7
Memory:4 GB RAM
CPU:1st Gen Intel Core or compatible processor with SSE4.2 support (x64)
OS:Windows 10
Memory:8 GB RAM
CPU:1st Gen Intel Core or compatible processor with SSE4.2 support (x64). Larger cache memory, higher memory bandwidth and more cores are better.
DOWNLOADuploadgig.comrapidgator.netddownload.com
Related News
Comments (0)